My interactions with Jitka have been brief – she is a no-nonsense kind of person, and so you'll almost never see her having a chat at the coffee machine. In fact, I don't think I've ever seen her in one place for longer than a few seconds, unless she has to sit for a meeting or at her desk. At AVAST for almost 5 years, Jitka oversees the interactions between AVAST Software and our business partners around the globe. I of course had to interview her via email, as I doubt she'd ever have time to meet with me. –Jason Mashak
1. Would you say that AVAST Software partners basically enable avast! users to have contacts and support in their own regions and languages, or is it not so simple?
To make it clear from the beginning, our business partners focus on the corporate and SMB segments rather than on home users. When potential customers make contact, our local partners only have a few minutes to establish trust and credibility. Fortunately, combining one of the best-known antivirus brands with our partners' sales skills and marketing activities has been a simple and effective strategy for this.
Our business partners help alleviate fear of fraud, provide support in the local language(s), design or implement customized deployments, etc., enabling companies searching for an antivirus product to put their trust in avast!
2. How do avast! business partners help contribute to the direction of avast! products or services?
They are our ears for listening to our users' needs and participate by bringing the opinions/ideas/suggestions from the end customers they are in close contact with.
3. What are the best ways to deal with the challenges of cross-cultural communication in a global marketplace?
From my point of view, the best way to reduce cross-cultural misunderstandings is to offer a user-friendly, functional, and highly reliable product – reasonably priced for business use and free of charge for home users – translated into 36 languages (our current count for avast!)… a product that can be used by a large number of users from any demographic: age, IT skill level, internet connection speed, culture, religion, skin or hair color, whatever. avast! is simply for everyone, and our mission is clear.
4. What do you think it is about the culture or mentality that makes the Czech Republic such a hot spot for innovation?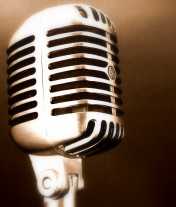 In general, it is mixture of culture, mentality and also geographic position – Czech Republic is a small country also known as "the heart of the Europe." A lack of access to the sea and being surrounded by mountains form the roots of the Czech mentality. Our history has been that, wherever we go, the enemy is waiting, and we have no way/place to escape. Therefore, we have always needed to be defensive in creative ways [like removing the street signs when the Russian tanks were invading Prague in 1968 – editor's note].
Since 1989, we still have problems enjoying our freedom in some ways, but that's changing. Young people are open to the new ideas and experiences, and you can see how they enjoy the possibility of choice. They are not so encumbered by the history…… Five of the top antivirus software companies (AVAST, AVG, ESET, Kaspersky, and VirusBlokAda) have origins in the former Eastern Bloc (and Avira isn't very many kilometers from us), so maybe there's something in the Central/Eastern European water supply that makes us so effective. :)
5. How would you describe your ideal day away from the office?
The older I am and the longer I'm a career girl, the vision of simply having a day off is ideal enough. :)
Read other interviews here:
History & questions with Charles O. Prince (avast! Forum "Evangelist")
5 Questions with Vladimír Černík (Lead Virus Analyst)
5 Questions with Bob Gostischa (avast! Forum "Evangelist")
5 Questions with Christian Cantoro (Channel Sales Manager)
5 Questions with Michal Krejdl (Senior Virus Analyst)
5 Questions with Lukáš Rypáček (Senior Software Developer)
5 Questions with Lukáš Hasík (QA Director)
5 Questions with Martin Cohen (Tech Support Specialist)
5 Questions with Julia Szymanska (Community Manager)
5 Questions with "Tech" (avast! Forum "Evangelist")