Not long after I started at AVAST, I started hearing about Martin as "the guy" capable of handling almost anything language or support related. We connected quickly, I think, because of similar backgrounds (in music and education) and responsibilities (kids and work). Whenever possible, I try to join him for vegetarian lunches a few minutes from our office, and I'm hoping we'll soon make it into a recording studio to get some of his tasty (jazzy) Fender Rhodes keyboard riffs added to a couple of my songs-in-progress. –Jason Mashak
1. How does the ability to communicate in roughly half a dozen tongues shape your 'official' job function at AVAST?
The fact that I can communicate in several languages means that I can easily fill the 'holes' wherever needed. So when someone takes a holiday, I can easily jump in and take over the work in his or her (native) language. I'm not only doing tech support, but also sales and, if really necessary, I can do some work for other departments, like editing datasheets in other languages or dealing with unique customer issues. And of course, a big part of my work consists of translating (mostly technical) documents (where my background as a former physics teacher of course helps a lot concerning the technical aspect). So actually, I'm officially in tech support, but much of the time doing other things.
2. In terms of tech support, what are some of the strangest inquiries that you've encountered?
Well, to illustrate that not all people are as computer literate as we sometimes think, here are some of the comments I've received in my tech support tickets:
"I have a problem with my avast! Internet Security; it always stops working when I shut down the computer."
"Your advice to make a screenshot (of the error message) didn't help to resolve my problem either…"
"avast doesn't work with my computer because my avast was in French and the license was in English."
"I for one wouldn't know a computer cookie from one I bake in my oven."
3. What things stand out most to you about the AVAST work environment?
What I like is the international environment at AVAST, which I was used to also in my former work at the European School of Brussels. What I also like is that we don't spend on advertising the way most other companies do. A good product doesn't need a full-page ad shouting: "Hey, did you see me? I'm the best! Buy me!" since people will recommend the product to their friends and family because it is a good product. The companies that shout the loudest are, in most cases, not the companies that have the best product (this is true for all kind of products, not only antivirus products).
4. As a native Dutch who has been all over Europe and lived in various countries, what is it about Czech culture that makes you feel most 'at home'?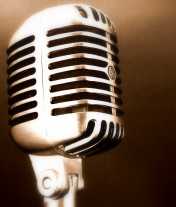 Home, what is home? I was born in the Netherlands in Amsterdam, but grew up in Luxemburg, lived a while in the south of Spain, worked 10 years as a physics teacher at the European School of Brussels in Belgium, and I've lived now almost two years in Prague, Czech Republic. I consider Europe my home, not one specific country or place. Aside from that, the Czech landscape is very much like in Luxemburg where I grew up as a child (little hills and nice woods) – that makes me feel home.
5. How would you describe your ideal day away from the office?
That's an easy question: being the whole day in a recording studio, recording my own jazz (fusion) compositions with a bunch of good musicians/friends. After the recording, we would have a great jam session with some nice bottles of good beer (or good wine). And then not needing to drive home by car after that :-)
Read other interviews here:
History & questions with Charles O. Prince (avast! Forum "Evangelist")
5 Questions with Vladimír Černík (Lead Virus Analyst)
5 Questions with Bob Gostischa (avast! Forum "Evangelist")
5 Questions with Christian Cantoro (Channel Sales Manager)
5 Questions with Michal Krejdl (Senior Virus Analyst)
5 Questions with Lukáš Rypáček (Senior Software Developer)
5 Questions with Lukáš Hasík (QA Director)
5 Questions with Julia Szymanska (Community Manager)
5 Questions with "Tech" (avast! Forum "Evangelist")
5 Questions with Jitka Špačková (Reseller Admin Manager)