The AVAST Free for Education team is excited to be attending FETC 2014 in Orlando, Florida for the first time! As part of our preparations we've been making an essentials packing list, which we thought we'd share with you…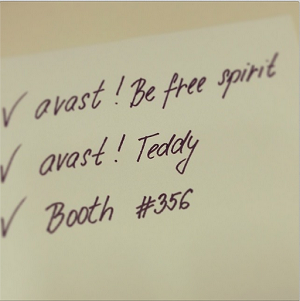 Personal essentials
Comfy spring clothes We checked the weather report and were excited to see that it's going to be warmer than the snow we have in Europe at the moment. No winter coats for us.
Suitable shoes We know that there will be plenty of walking and standing, possibly some skipping too (depends on our mood), super comfy shoes are one of our "must-have" items!
DEODORANT The days at the conference will be long, so we want to smell our best at all times!
Toothbrush and toothpaste We don't want to scare any of our booth visitors off and plan on showing off our pearly whites as much as possible.
Passport/Identification We won't name names, but we've seen first-hand how an out of date passport can pretty much render you useless for an international business trip :)
Currency Maybe you don't have to worry about converting your money, but we sure are looking forward to carrying around some green "Benjamins" (okay, maybe more like some "Andrews", and "Alexanders")
Itinerary We've downloaded the FETC app, which we think is especially useful for planning your exhibition schedule (don't forget to put booth #356 on your schedule!)
Conference essentials
Pen and paper, or tablet This depends how you like to take notes, but as this is an EdTech conference, we prefer our tablets.
Business cards We want to be able to stay in touch after the conference, we hope you will remember to bring yours too :).
Laptop, Power-strips and converters At booth #356, you'll have an opportunity to register for free antivirus licenses for your school, so laptops and accessories are essential for us! We also need to stay connected with our customers and the office back in Prague (sadly work doesn't stop whilst we're in Florida!).
Camera We want to document the event so that we can brag to our colleagues about how awesome FETC was, as well as share with our followers on social media (@avast_education). You may want to bring one to take part in the photowalk record attempt on the Wednesday!
Let us know if you think we are missing anything from our list via Twitter: @avast_education.
We wish you safe travels and look forward to meeting you at FETC 2014!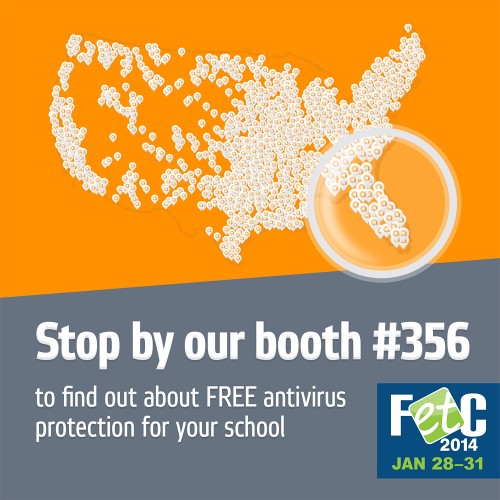 Thank you for using avast! Antivirus and recommending us to your friends and family. For all the latest news, fun and contest information, please follow us on Facebook, Twitter and Google+. Business owners – check out our business products.