Your PC might be full of programs you didn't even know about, such as trials, pre-installed toolbars and other hidden junk.
This guide helps you identify this secret 'bloatware' you don't need.
PC makers often preload your desktop and laptop with toolbars, app trials, advertising software and other programs that you don't want – all software commonly known as "bloatware." The result? A super slow PC that runs out of disk space faster than you can fill it. In this blog post we'll show you a few easy steps to help you get rid of such stuff.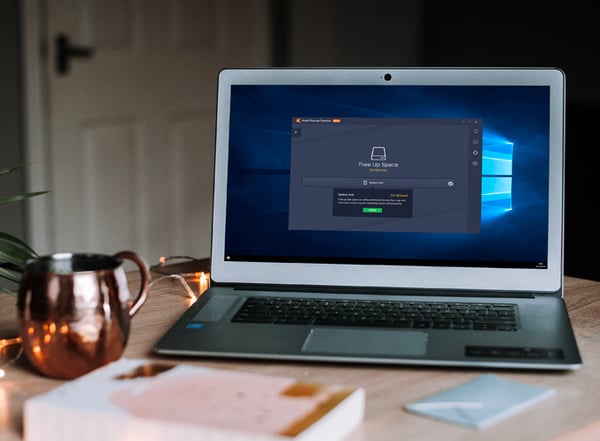 'Bloatware' sounds heavy. What is it?
Toolbars, trials, junkware… all this preloaded software you probably don't want, sitting in your PC, taking space and sapping up resources. Bloatware includes:
Preinstalled trials:

free software trials that expire

Junkware:

preloaded pointless apps. 'Solution Centers', anyone?

Toolbars:

preinstalled browser menus are notoriously hard to get rid of

Adware:

browser extensions, desktop shortcuts… advertising you don't want!
The solution: Software Cleanup tool
Avast Cleanup Premium comes with Software Cleanup, which lists all installed apps, rates them by usefulness, and lets you move the ones you don't need directly to the trash — in two easy steps:
1. Launch Cleanup Premium
Then go to Speed up, and look for Junk Programs. Here's your list of unneeded apps, rated from useless (1 star) to useful (5 stars). More on that below.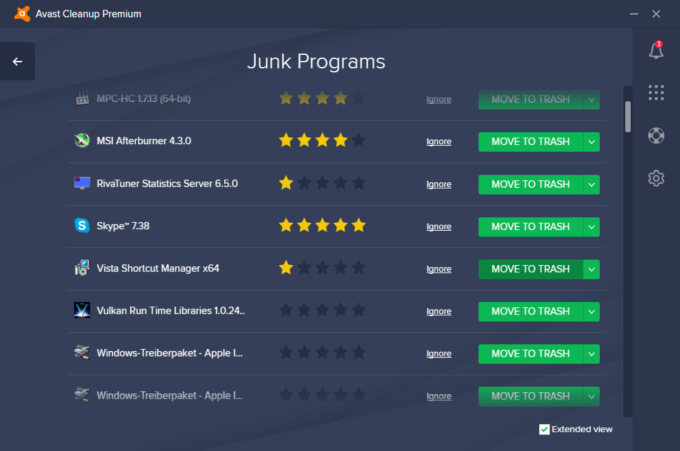 Hint: if you don't have it yet, download a free trial of Cleanup Premium now

2. Trash the apps you don't want
Click Move to Trash next to the apps you don't want. This puts them in quarantine and stops them from slowing you down, until you're ready to remove them permanently.
Last but not least: Help others!
The star rating mentioned above shows you what Avast's recommendation engine, blacklists/whitelists, and other Cleanup Premium users around the world have said about each app. An app with no stars means nobody's rated it yet. If you want to help others, give a program a rating based on your own experience and opinion.
Remember to to check back every now and then to get rid of any new bloatware that may have begun to accumulate.