How we're inspiring, educating and strengthening diversity and competitiveness within IT
Czechitas is an organization that helps women explore the world of information technology (IT). Their students learn to code in various programming languages, test their software, and analyze complex data. Czechitas organizes workshops and courses for various levels of expertise that focus on a particular knowledge or technology. They also host summer IT camps, requalification and evening courses.
Avast and Czechitas have now been working hand in hand for five years. Our cooperation focuses on supporting IT requalification courses for women and helping with their career transition into the tech industry. "Thanks to Avast and other partners, we've built a significant community around our digital academy project, which retrains new talents for data analyst, web developer, and tester positions," says Pavla Verflová, Czechitas' Regional Manager in Prague.
Czechitas educates around 10,000 women in IT per year, which benefits the workforce by building a more diversified pool of candidates. "Avast supports [Czechitas with] new educational IT projects in the Czech Republic, such as inspirational tech meetups, talks, and job fairs," says Verflová. "The most significant Avast support comes in their employees' engagement — they serve as coaches, teachers, and mentors in education and project realizations."
Highlighting Avast and Czechitas' teamwork
Elnaz Babayeva is a Senior Machine Learning Researcher at Avast. She's also the Community Engagement Lead between Avast and Czechitas, a role in which she helps the two organizations maintain a smooth and productive collaboration. Moreover, Elnaz serves as a mentor in the Czechitas Data Academy.

Elnaz first became involved with Czechitas in leading Avast mentors by proactively paving the way for her dream role — by providing feedback and suggestions on the Community Engagement Lead role, it came to light that she was, in fact, the perfect fit for the job. Elnaz currently oversees a team of 14 volunteers that run Czechitas courses and academies focusing on a variety of skills, including data analytics, data scientists, frontend development, and product management. Each of the Avastians leading these courses dedicate their free time to these initiatives and are always there to lend a helping hand to women getting started in their journey within the world of IT.
Previously, Elnaz was part of wITches, an organization run with support of the Czech Technical University in Prague, where students organize and lead workshops on topics related to science, technology, engineering, and mathematics (STEM). Through her previous experiences as a volunteer, she feels that she has grown significantly and has discovered specific passions (for example, in STEM education) along the way. So when she saw the opportunity to work with Czechitas, she stepped up and took it.
And what keeps her going? To start, she's inspired by the students: many of the women who participate in Czechitas courses have full-time jobs and kids, yet they still find time to learn something new. "They encourage me to become better every day. As a Czechitas mentor, I feel that I'm part of something bigger — part of a diverse, inclusive, trustful environment in which everyone helps each other and feels safe," says Babayeva.
Thinking back to her first mentorship, Elnaz says it's not unrealistic that she asked more questions to her mentees than the other way around. It goes to show that, at its core, the relationship between mentors and mentees is truly collaborative in nature. Not long ago, one of Elnaz's mentees asked Elnaz to write a reference letter for her. For Elnaz, it's moments like these that make it all worthwhile.
How to become a mentor (and why)
According to Babayeva, "It mostly comes down to one's willingness to help. Just try putting yourself out there and get involved! Reach out to a local community, suggest your skills, and start from there." Mentorship can make or break many situations for those just getting started in a new role or industry. "When we learn new skills, we often don't believe in ourselves and can feel insecure or on the edge of giving up. That's why it's important to have a mentor — someone who will believe in you and can give you advice."

Companies can also do their part in getting their employees involved in voluntarism. "In my opinion, in order to get companies involved, employees need to be examples. They can explain why volunteering is important to them and the benefits that volunteering brings to the community." After all, by providing free training sessions, lectures, and educational workshops, companies not only promote themselves but can also build diverse environments that attract candidates from different parts of the world.
A Czechitas graduate's success story at Avast
Vendula Frýzlová has been a frontend developer at Avast for just over half a year. Prior to becoming an Avastian, she had been working as a store clerk and tax assistant, during which time she was also learning how to code in her spare time.

Vendula first came across Czechitas when seeking support in learning web development. She sought out a seminar that would provide her with some guidance and structure and stumbled across Czechitas' Digital Academy. While she had initially had a shorter, less intensive course in mind, the three-month course stood out to her as being worth the time investment. Fast forward several months — Vendula successfully finished the course and was ready to start working as a junior frontend developer. It wasn't long before she landed a job at Avast.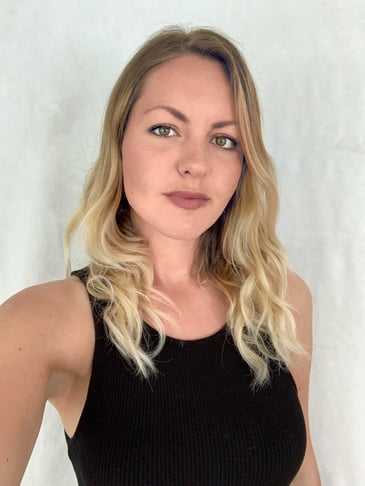 Vendula Frýzlová, Junior Frontend Developer at Avast
Currently, Vendula is working within the Bootstrap framework to support several company-wide initiatives at Avast. Although the learning curve was fairly steep upon starting work, Vendula can already see the ways in which she has grown as a developer since she started in her current role.
In addition to providing her with the practical development skills she needed to transition into IT, Czechitas provided Vendula with the support she needed, and any feelings of intimidation that she had previously held had vanished upon completing the course. "Thanks to Czechitas, I was able to meet with a few companies that showed me how a typical day at work looks like for a junior developer. The biggest takeaway from Czechitas was the confidence that I can do this job as well."
---
If you'd like to learn more about current happenings at Czechitas, check out the following resources on their website:

If you're already working in IT and would like to help educate others, learn how to get involved in a range of education opportunities.

Help support new talent in IT: By becoming a coach and role model for Czechitas students, you can aid in discovering new talents among women and introducing them to the world of IT.