The Internet of Things can provide businesses with money-saving processes and valuable information as more innovative devices get connected.
IoT technology might sound like complicated and expensive tech that only the biggest corporations have the budget to implement, but there are plenty of devices out there that can make running your business more efficient and cost effective. We've listed the top 10 IoT technologies for small business in 2019.

Access and security
1. Smart lock
Smart locks give small businesses increased convenience - with the ability to manage building access from any device - and security.
Employees sometimes lose keys, which isn't just an inconvenience but a potentially major security risk. But with smart locks, you and/or employees can control locks from phones or other devices.
Unique access codes allow small business owners to manage and track who enters a building – especially effective when used in conjunction with smart cameras and alarms.
2. Connected cameras
Security cameras have been in operation for decades and are becoming more powerful and less expensive all the time, especially when used in tandem with smart locks. Today, connected cameras allow business owners to remotely monitor offices, warehouses, entrances and other areas. Unlike using expensive and voluminous servers or other storage devices, footage can be saved - often limitlessly - in the cloud. Connected cameras use Wi-Fi so don't need cables, allowing them to be placed anywhere as long as they have power. Their reliance on Wi-Fi rather than cables does however mean they need a good wireless internet connection.
Their ease of installation is part of what has made implementation of the technology so affordable.
Operations, inventory and logistics
3. Mobile card readers
Mobile point-of-sale (mPOS) devices have revolutionized retail. Increased card payments have reduced the need for cash, increasing convenience, helping to reduce accounting errors and, with less cash on premises, reducing the risk of theft.
While experts say that cards are more secure than cash, mPOS devices and systems can still be vulnerable to hacking and fraud. The advice to businesses is: keep your systems up to date, ensure the latest protections are in place (firewalls, two-factor authentication, endpoint protection) and practice good password management.
4. Inventory and stock control
In May 2018, Amazon revealed that its unmanned, automated warehouses use barcodes, software and connected machines to manage deliveries without the need for people. In fact, many small businesses are already using barcodes, radio-frequency identification (RFID) tags, and IoT devices for inventory control. The IoT can be combined with RFID to create 'smart stores' that are equipped with sensors and cameras to allow remote and centralized inventory management, including automated restocking. In the near future, small businesses will begin to adopt IoT robotic carts to make delivery fully automated and controlled by a central app or system.
5. Shipping trackers
IoT is set to give end-to-end visibility of deliveries, especially in long-distance shipping. Connected tracking devices feed into transportation management and supply chain platforms to provide critical information at the pallet and package level. With increased visibility of what happens at the various stages of a journey, businesses can work with internal and external partners to create efficiencies and improvements - giving them a competitive advantage.
6. Supply-chain data monitoring
Similar to the above, IoT offers deeper insights into the supply chain with data about the condition of stock – especially perishables – allowing businesses to verify the quality of deliveries. This data can be used to provide businesses with information about specific shipments, do data-led risk assessments or improve specific aspects of processes. Connected devices within shipments can also be used to gather data such as emissions to keep them in line with regulations and allow logistics firms to proactively manage cargo as needed. Devices can also monitor security, reducing crime, loss and damage.
7. Temperature and climate monitoring
Temperature and climate monitoring technology is already benefiting farmers and growers.
Weather can make or break businesses. Live data and predictive modeling can help farmers better manage their crops and protect them against things like excess precipitation or high temperatures. IoT solutions have already helped these businesses cut costs, yield higher crops, and prevent over or underwatering. They are also helping farmers make more informed decisions about pesticides and disease prevention. Fields and farms can now be equipped with connected devices that track rainfall, wind, air pressure and humidity, all of which can be used by software to provide recommendations.
IoT can also monitor storage facilities to help businesses with temperature control and ensure perishables are monitored, flag issues when necessary and maintain compliance.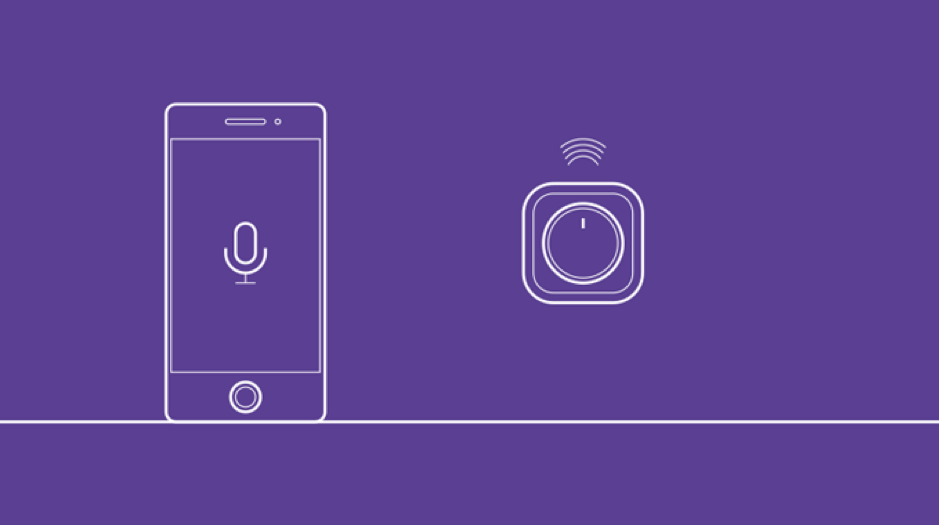 Workspace efficiency
8. Voice assistants
Voice assistants have improved as artificial intelligence, machine learning and natural language processing (NLP) software develops. Basic voice assistants can take notes, set reminders and deliver alerts. In more advanced products or services, voice recognition software works with apps to do certain tasks. This list of functions is continuously growing and ranges from delivering audio search results to booking flights and controlling remote security.
Apart from the productivity benefits for individuals, businesses are using voice assistants to offer better customer service and increase revenue by reducing the costs associated with a sale. Many businesses are integrating or optimizing their products and services for assistants such as Siri and Alexa to improve products and services or reach new audiences. Chatbots have been much lauded and continue to deliver efficiencies as well as valuable data to businesses.
9. Smart lights
Connected lights and lighting systems have a range of benefits – many of which businesses can enjoy, from reducing costs to increased security.
Modern smart lighting products can help businesses monitor various premises and their environment, increase staff safety (including on-site traffic safety for depots and parking lots) and even deliver location-based services such as smart parking. Smart lights can be controlled from mobile phones or other devices to help achieve sustainability goals and give measurable return on investment.
10. Smart thermostats and HVAC
Thermostats are almost a primitive precedent to smart devices – managing heating based on a preset temperature – but IoT will expand businesses' ability to manage environments across large premises remotely. Heating, ventilation and air conditioning (HVAC) can all be monitored and controlled centrally and remotely for added convenience and to maximize energy efficiency. As the technology develops, some devices can even implement machine learning to increase efficiency and cost savings even further.
IoT cybersecurity risks
No one needs to be told to lock their doors and secure their premises. Your building most likely has motion detector alarms and maybe even security guards to protect against intruders. Your company should also have cybersecurity to stop online intruders from stealing, compromising, hacking, infecting and ransoming your software and data.
As more and more connected devices and IoT technologies emerge - from wearables to alarm systems and access management - it is important for small businesses to maintain security. There is no doubt that the Internet of Things will revolutionize our daily lives, but new networked devices can offer bad actors new entry points to business systems that can pose new vulnerabilities and threats. These threats only increase the need for small business owners to invest in high-quality endpoint security.
IoT itself is being used in a range of ways to offer increased security, many of which are listed above.
Summary
Advances in technology continue to deliver the dreams of science fiction today. It won't be long before all of these IoT innovations and more speak to each other and learn from each other to manage a myriad of business functions. It is not hard to imagine software with which we rarely interact as it manages stock inventory and global deliveries and all aspects of working environments reacting to our needs as we work, always learning and improving to keep us safer and save us money. But with more digital entry points to your business, it's essential to consider cybersecurity as part of your office upgrades.