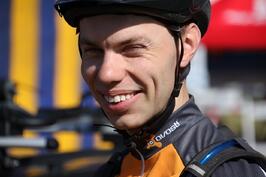 The avast! FREERIDE t-shirts have been produced - and have been officially in action. The best four among us – that is to say, the best four cyclists who volunteered to participate – represented AVAST in the mountain bike cross-country race IT CHALLENGE 2011 and did indeed very well.

In the 4 x 50 km relay category (men's team), our team was clearly the best antivirus company with an average speed of 5.9 meters per second or 21.4 km/hour!

Of course, as with any marketing facts, you need to take this one with a grain of salt. It should be said that there were several non-antivirus teams that day who were somehow faster. Our sportsmen finished a very respectable 17th out of total of 29 teams. But, after looking at the pictures and the equipment of the winners, it is hard to believe that those guys are not some hidden professional athletes ;)
The sportsmen representing our colors were (left-to-right on the group photo)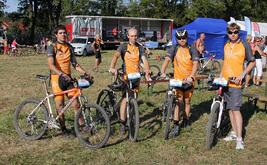 Michal Trs (Virus Analyst), Milos Hrdy (Virus Analyst), Lukas Hasik (Head of QA) and Michal Augustyn (Programmer).
Congratulations!