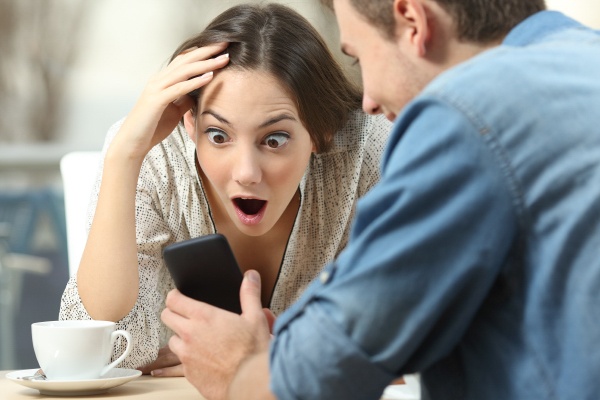 Not even his friends and neighbors know what prompted 36-year old Ryan Collins to pursue his 2-year project, but now he faces a maximum of 5 years in prison and up to $250,000 in fines for hacking into the email and online accounts of Hollywood's biggest stars —Jennifer Lawrence, Kirsten Dunst, and Kaley Cuoco included - and stealing nude photos and videos.


Phishing attacks fooled celebrities
In 2014, when Celebgate, the largest celebrity scandal in modern history hit the news, there were 197,252 unique types of phishing attacks. Phishing attacks have gotten harder to spot as the authors have improved their techniques. They come as mail into your inbox pretending to be from well-known companies, often banks or services like UPS, Netflix or PayPal. In 2014, more than 300 brand names were used.
A typical phishing email alerts the victim to suspicious activity on their account and advises them to login to investigate. Prosecutors said Collins created fraudulent email addresses that appeared to be from Apple and Google. In the emails, he asked the victims to give their usernames and passwords to their iCloud and Gmail accounts. More than 100 victims responded with that information, and Collins had what he needed to log into 50 iCloud accounts and 72 Gmail accounts.
Collins then proceeded to look through his victim's personal emails and files backed up on the iCloud service. Many of the backups contained nude photographs and videos.
The case stops with a guilty plea to "a felony violation of the Computer Fraud and Abuse Act" because Collins has not been connected to the publication of hundreds of photos onto social media, Reddit, 4-Chan and photo-sharing sites. Two men in Chicago are currently being investigated.


How to protect yourself from phishing attacks
Do not click on links in emails. If you want to follow up on an email you received, then go to the company's webpage in your own browser. Log in to your own account or call their customer service number.


Control incoming messages. Get good antivirus protection, like Avast Internet Security, that filters your incoming messages for junk mail and 'phishing' scams.


Written by
Deborah Salmi
A tech industry expert, Deborah has been writing about online security, and educating people about the latest threats since 2009.
Tags