Any PC user should check for new graphic drivers once a month to boost speed and get more features for free. Here's why and how
Your graphics card (or GPU, graphic processing unit) is responsible for drawing every single pixel you see on your screen: the Windows interface, web pages, your fifth hour of Netflix binge-watching Rick and Morty or your late-night GTA V session.
Suffice it to say it's one of the core components of your desktop PC or laptop and it's all controlled by one thing: The graphics driver. Keeping this up-to-date is actually crucial to getting good performance. In this article we'll show you why you should check for new drivers frequently and how an update can give you a free speed boost, fix problems, and give you new free features.
Speed boosts: Up to 104% in some games
Low FPS (frames per second), lagging gameplay or poor graphics aren't always caused by a poor graphics card. Ever so often, a new driver can fix bottlenecks and introduce tweaks that make games run significantly faster.
Here are a few examples:
Red Dead Redemption 2 is one of the most demanding titles on PC. Even the highest end system struggles to achieve a solid 60fps at high (4K) resolutions with maxed out quality settings. However, subsequent patches and drivers introduced the ability to use more than one graphics card or added performance boosts to the graphics system (Vulkan). All improvements combined allowed the game to jump from a measly 25fps upon launch of the game in late 2019 to 51 fps on my gaming machine. A boost of 104%.
The recently released Resident Evil 3 Remake also got its own "Game Ready" driver which boosted its performance from a (slightly) uneven 49fps to a smooth 60fps.
That's not all, NVIDIA added a new technology called DLSS (Deep Learning Super Sampling) which uses AI to upscale a lower resolution image and make it look like a higher resolution image without the added performance impact. The results already look promising and that, too, adds an easy performance bonus for free - just by updating a driver!
The same can apply to multimedia applications, such as video editing or photo editing: NVIDIA's "Studio" drivers are always tested against and optimized for creative apps such as Autodesk Maya, 3ds Max 2020, or DaVince Resolve 16 to give you less glitches and lower rendering times.
This isn't just an NVIDIA thing, mind you. Both AMD and Intel are also at the top of the "game" (so to speak):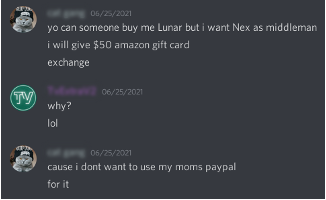 Intels beta drivers from May 2020 provide an increase in performance by around 15% according to our internal tests performed on an Intel 6th gen GPU found in a Surface Book.
Bug fixes for the latest games and multimedia applications
New drivers aren't always about pure performance optimizations and speed boosts. If applications and games crash, it might be the fault of the driver that doesn't (yet) support a particular piece of software. You might be faced with a random crash, flickering while playing games, or obscure error messages when launching.
Just look at the list of fixes introduced in the April 2020 release of AMD's Radeon drivers and you'll see how important it can be to get the latest versions.
New features and control panels
Features are becoming the new battleground for the top GPU makers NVIDIA, AMD, and Intel. Let's look at AMD first: Just over the last few years, AMD has added an insane amount of features to its drivers and the control panel, the amount and depth that warrants its own blog post.

For example, there's AMD Radeon Chill which limits FPS to conserve power (either electricity on your gaming PC or battery life on your gaming laptop). Then there's AMD's gaming overlay which displays FPS and GPU related stats while you're gaming without the need for a 3rd party tool.
Moving on over to NVIDIA: In January they added a Low Latency Mode to their drivers which reduce lag, a factor specifically annoying in multiplayer games.

They're all on a roll, with new features coming around the corner mostly every single quarter.
How can I update my drivers?
Getting your drivers updated is a bit of a chore. But no worries, we've written an extensive guide on how to update GPU drivers, which you can find here. In it, we'll walk you through the process of manually updating drivers through the device manager or the installers. However, finding these drivers manually is a chore. There's another alternative: A driver updater tool. At Avast, we realized that many users, even enthusiasts, hate wasting their time on searching new drivers and dealing with potential issues. Our engineers worked hard to create tool which does it all for you and gives you more security while doing so: Avast Driver Updater
So why bother with a driver updater when you can do it yourself? Well, even I (a techie) became a believer:

You don't need to constantly check for updates yourself: PCs on average have a few dozen built-in devices that come with new drivers all the time. Avast DU checks a database of 3.5m drivers to make sure you're getting the latest one and the safest!
Finds drivers you can't find: On many machines, Driver Updater finds updates that you wouldn't be able to find yourself. For example, the above mentioned Smart Sound drivers or the chipset drivers below were found that fixed an audio bug which caused occasional dropouts when video conferencing.
Reliability:

All drivers are being tested on our servers for both malware and reliability; we test install them for you and only deliver them to your machine when they're running.

Easy roll-back: A driver doesn't work for you? You can go back easily with our backup feature.
Give it a try and let us know how it works!